California tries the box and breakfast — a hotel made of shipping containers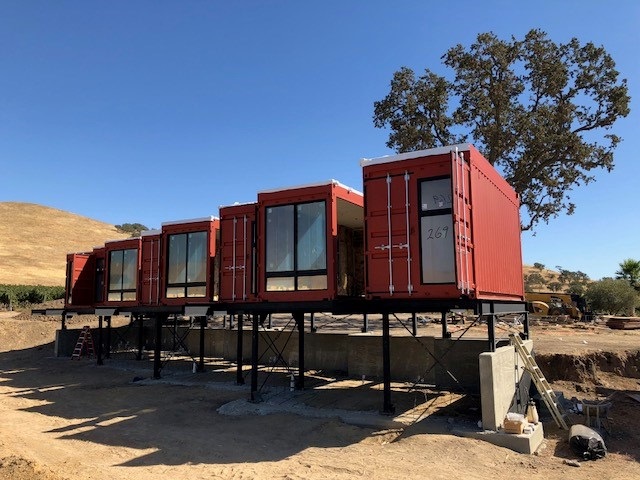 PASO ROBLES, Calif. — A winery in central California has opened a hotel for guests made from recycled shipping containers. The quirky development offers a "luxury hospitality experience," according to the owners of the Geneseo Inn.
The eight-unit "box & breakfast," composed of 20 factory-built shipping containers, is situated on a scenic, 145-acre estate amid grapevines and rolling hills.
The rectangular suites, grouped in clusters around a sprawling 60-foot live oak tree, are set off the ground by steel frames, allowing overnighters to park their cars underneath their rooms.
"The design was inspired by the vineyard itself," Walter Scott Perry, the L.A.-based architect who designed the unusual inn, which opened this month, told designboom.com.
Standard rooms start at $325 USD. But if you want to impress the new wife, select the deluxe bridal suite, the largest at the Geneseo, which combines one 40-foot and one 20-foot container.
NOTE: Interested in more independent and conservative California news, check us out at https://presscalifornia.com