Nine politicians can stop teen sterilizations in California, but will they?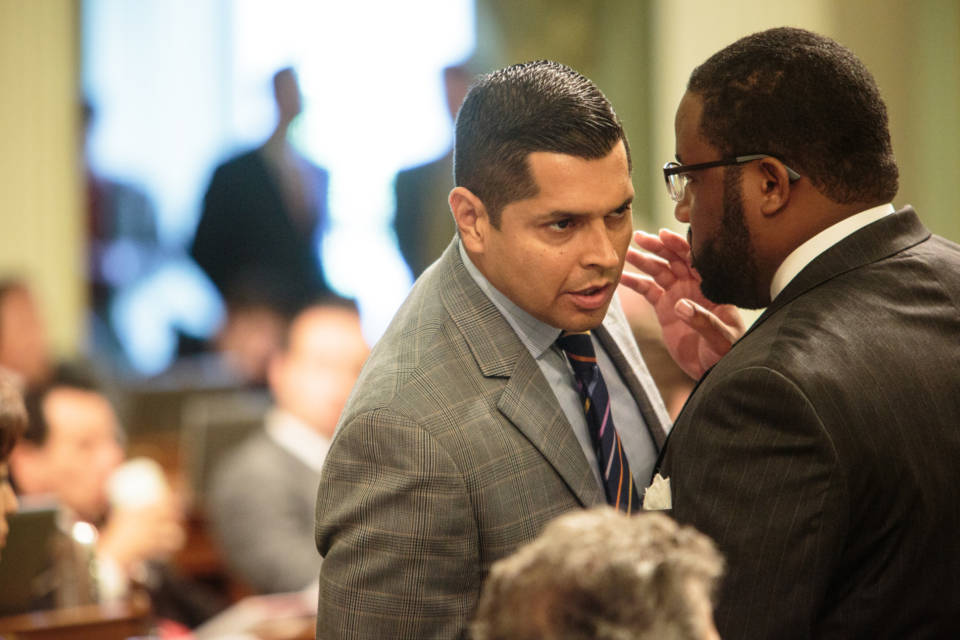 By Greg Burt
Sacramento, Calif. — The fate of a bill to fund transgender treatments that permanently destroy the reproductive systems of minors is now in the hands of nine California State Senators.
AB 2218, authored by Assemblyman Miguel Santiago (D) Los Angeles with principal co-author Senator Scott Wiener (D) San Francisco, will be heard before the nine members Senate Health Committee when they return to the capitol at the end of the month.
The bill has already made its way through the Democrat-dominated state Assembly with little debate and approved largely along party lines.
It establishes an "LGBT Transgender Wellness Fund," to provide grants to nonprofits, hospitals, health care clinics (like Planned Parenthood), and other medical providers to pay for puberty blockers, cross-sex hormones, and mastectomies for minors, as well as cross-sex hormones and "sex-change" operations for adults.
Originally the bill asked for $15 million to start the fund, but that amount was recently removed from the bill text Now the exact figure added to the fund will be decided by the legislature at a later date.
According to Dr. Quentin Van Meter, a board-certified pediatric endocrinologist who testified against AB 2218 in the Assembly Health Committee, studies show children who are treated with cross-sex hormones for their gender confusion have "significant mental health issues," that remain even after hormone therapy.
Van Meter warned legislators that the state would be sued in the coming years for funding transgender affirming treatments for troubled and vulnerable children because they destroy healthy body tissue, sterilize the recipient, and cause irreversible damage.
Many in the medical community have become wary of the growing popularity of transgender drugs and surgeries. The American College of Pediatricians provides medical evidence showing serious problems in its publication, "Transgender Interventions Harm Children."
In June, the book "Irreversible Damage: the Transgender Craze Seducing Our Daughters" includes some shocking statistics. Here are examples:
"In 2007, there was one gender clinic in the United States. Today, there are well over fifty; Planned Parenthood, Kaiser, and Mayo all disperse testosterone, too. Many do so on a first visit, on an 'informed consent' basis; no referral or therapy required. The age of medical consent varies by state."
"Doctors can't really be that flippant about recommending girls for double mastectomy, can they? Surely someone who believes in recommending girls as young as thirteen for top surgery—as Dr. Olson-Kennedy does—takes that responsibility quite seriously. Yes, thirteen-year-old girls can undergo "top surgery" in California."
"Transgender-identified women are given a dosage of testosterone ten to forty times greater than their bodies would normally bear to produce the changes they seek. There is some indication that biological women on these doses of testosterone may have nearly five times the risk of heart attack that women have, and two-and-a-half times that of men."
"One of the alarming aspects of transgender medicine today is that, as doctors have rushed to meet the demand of patients and activists, the standards of care have fallen. In 2012, WPATH [World Professional Association for Transgender Health] altered its standards to permit even minors to receive hormone treatment on the basis of "informed consent," meaning that neither diagnosis of gender dysphoria nor therapist's note would be required."
Greg Burt is director of capitol engagement for the California Family Council. He can be reached at [email protected] or (949) 244-2080.