MARK DICE: Does Luke Skywalker have two fathers? And other ad fails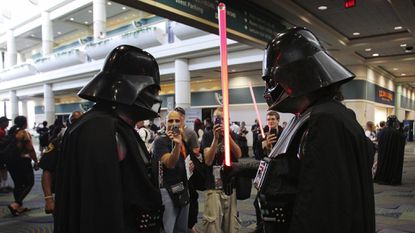 LOS ANGELES, CALIF. — Mark Dice, the fortysomething slacker who from his Southern California kitchen has cooked up a bigger audience than Brian Stelter on CNN, is going on a short hiatus this week.
But before he went, the mavericky conservative posted this gem which explains in one hashtag why so many commercials are hopelessly woke, even at the detriment to the products they sell.
Turns out the #unstereotypealliance is a global phenomenon, produced and delivered by every Deep State conspirator's favorite organization, the United Nations.