LA told to cancel 2028 Olympics 'privilege'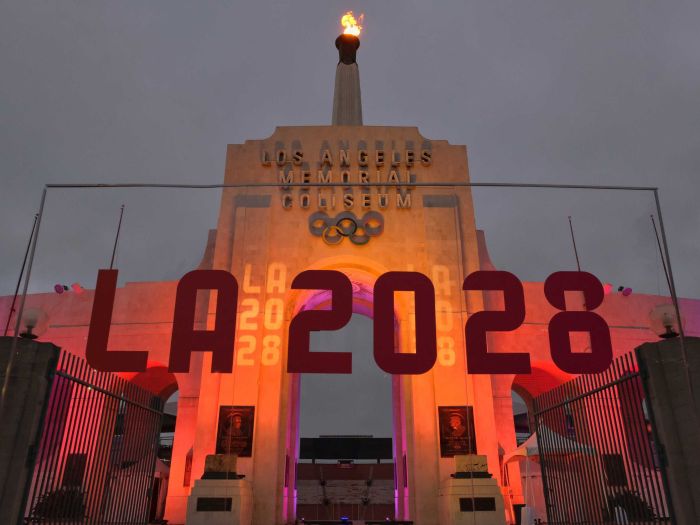 Group claims the games will only help the police
Staff Report
Los Angeles, Calif. — Tokyo would have begun hosting the Olympics on Friday had not the coronavirus gripped the globe. As it turns out, the 2028 Summer Games slated for Southern California might also be in doubt, for political not pandemic reasons.
NOlympics of Los Angeles launched a campaign calling on city leaders to scrap the competition eight years from now, boosted on Twitter by the trending hashtag #CancelTheOlympics.
"We are years away from the proposed 2028 games but we know that they'll be used not only to boost the LAPD budget but to once again run with the recovery narrative," NOlympics LA declared in a manifesto this week.
The group, started by the Housing & Homelessness committee of the L.A. chapter of the Democratic Socialists of America, went to Tokyo to express solidarity with critics of the Olympics — officially postponed to 2021 but which may never happen — in a strangely grayish video uploaded Thursday.
They also posted their treatise, titled "The Recovery Games: How the Olympics Exploit Crisis for Survival," here.
The recovery narrative, the group asserts, is fake news. Instead, police forces are expanded, communities are displaced and gentrified, and billions are spent on unneeded infrastructure that could otherwise be used on services and housing for the needy.