As San Francisco shutters and crumbles, Nancy nibbles with the Nobs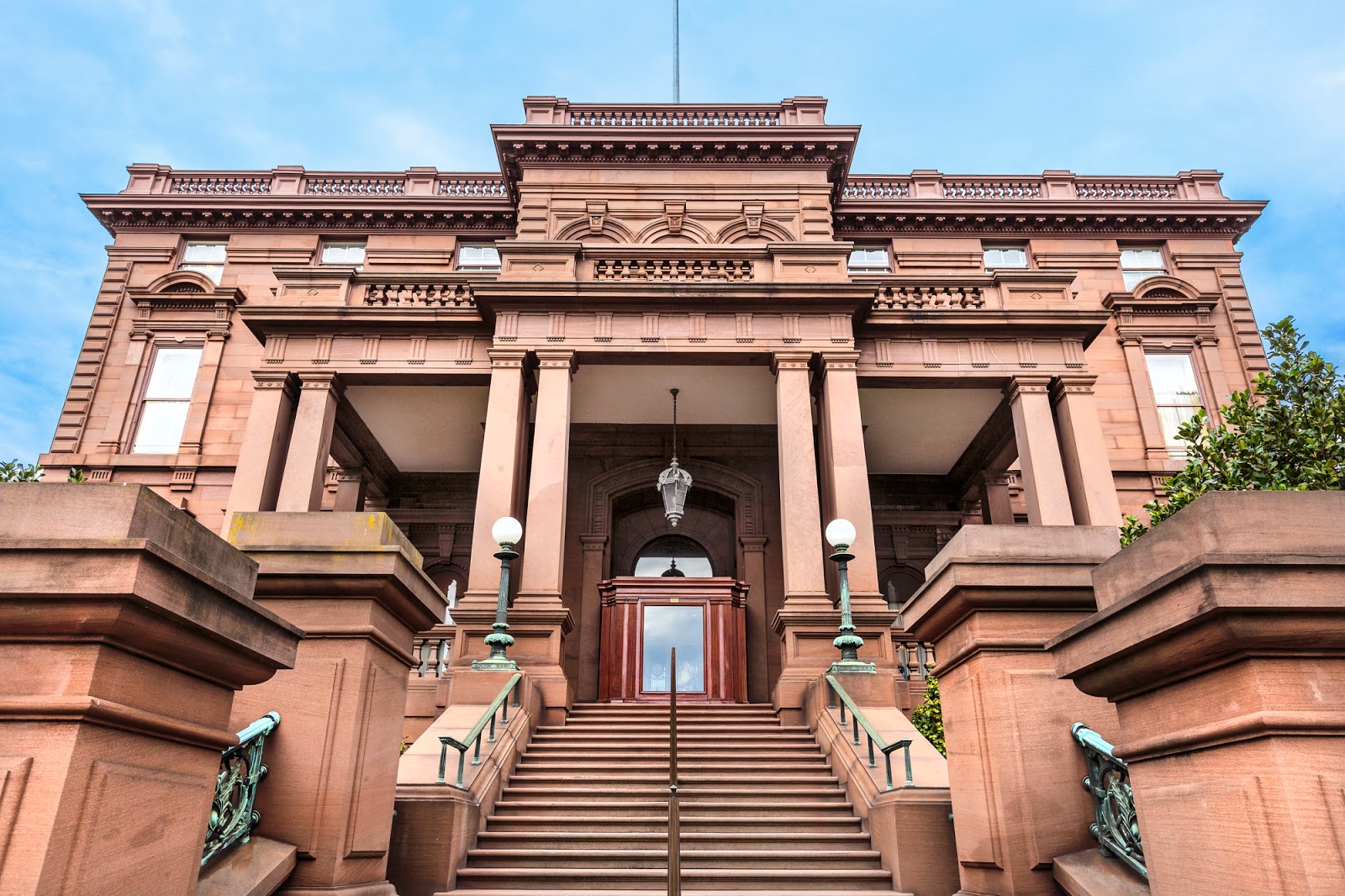 Defund the police? No prob. Pelosi brings her own
Staff Report
San Francisco, Calif. — City leaders and activists are working hard to lock down San Francisco businesses and defund the police, but one Democrat didn't get the memo for either.
Speaker Pelosi, in a follow up to the HairGate disaster, lunched Wednesday at the Pacific Union Club, an exclusive band of historically incorrect Old San Franciscans.
While many restaurants around the city close for good, her maskless meal reminds one that those in the know can still get a sit-down bite to eat in the city with little ado.
Nor have calls to eliminate the SFPD inconvenienced Ms. Pelosi. A Department of Homeland Security officer with a bomb sniffing dog walked the whole block before she went inside.
"Defund the police, it does not seem to be working quite yet," dryly remarked one Nob Hillian, who was privy to these events.
The Pacific Union, the city's most elite social club, stands atop Nob Hill, a name that pays homage to four original neighbors, the nabobs or "nobs," who started the Central Pacific Railroad.
The four uber wealthy white men were Leland Stanford, Collis Potter Huntington, Charles Crocker, and Mark Hopkins, whose namesake hotel stands across the street, a luxury landmark now populated with homeless drug and alcohol addicts, compliments of the city of San Francisco, which is picking up the tab for the rooms and the substances via Operation Roomkey.
Ambrose Bierce lampooned the Big Four as Happy Hunty (Huntington), Cowboy Charley (Crocker), Leland The Kid (Stanford), and minor devil Sootymug (Hopkins), who "gave up robbing stage coaches for the much greater loot of railroad operation."
The quartet, along with many alumni of the club, have been targets of contemporary cancel culture for a list of misdeeds too long to mention. One wonders, rather than supping at the club that celebrates the Big Four, whether a lioness of liberalism like Pelosi should boycott it.