WILLIE BROWN: Six reasons Biden will win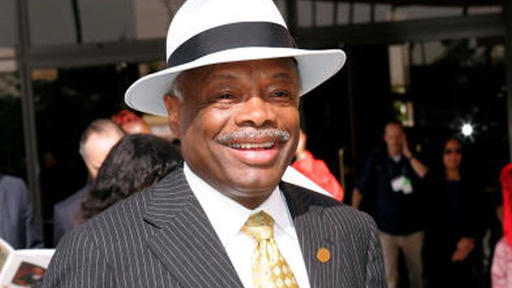 Willie Brown/San Francisco Chronicle
The polls are beginning to show a consistent trend that has Joe Biden waxing President Trump's wig.
In the battleground states of Arizona, Pennsylvania, Wisconsin and Michigan, all of which went to Trump four years ago, Biden is leading by numbers that should make Democrats feel comfortable. Several other states that Trump won in 2016, most notably Florida and North Carolina, are up for grabs.
Here are some of the reasons behind the Biden lift.
One: The virus. The election appears to be hinging on who voters believe will be most effective in dealing with the pandemic. Trump made it abundantly and very publicly clear early on that there wasn't anything to fear from the coronavirus. But privately, Bob Woodward reveals in his new book, "Rage," Trump knew from the start that the disease was to be feared. He kept that knowledge to himself.
That helps Biden.
Two: The Trump campaign has failed in its attempts to make law and order the central issue of the election. Trump's fearmongering of Black Lives Matter and protesters and vandals in cities such as Portland, Ore., and Kenosha, Wis., has not generated a great reaction from moderate Democrats or independents.
That helps Biden.
Three: Older voters are abandoning Trump in large numbers. People above 65 are among the most reliable voters in every state. In 2016, they favored Trump. Not now.
Four: The questions about Biden's age, health and intellectual skill appear to be falling by the wayside. The only place you hear about "Sleepy Joe" these days is on Fox News.
Five: The economy. Wall Street is doing great, but Main Street is hurting. The economic downturn will not be the decider in the race, but it adds to the general feeling of uncertainty. When people are asked the old standby — Are you better off than you were four years ago? — the answer is, "No."
And finally, voters want Barack Obama back. That really helps Biden, because he's the closest thing we can get to Obama in this election.