WATCH: CNN exposed prior Democrat vote swindle … by accident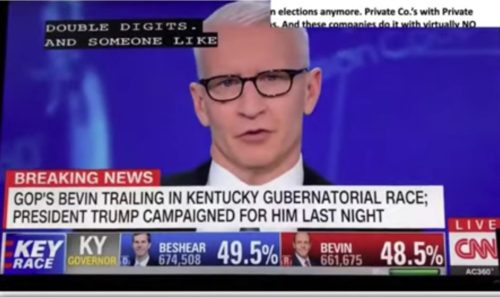 Shared by a Southern California reader and cybersecurity expert.
Russell Ramsland, a former GOP congressional candidate from Texas, presents evidence suggesting rampant voter fraud for years in the United States.
Although it is a bit long, beginning at about the 33:00 mark, there is a discussion on the Kentucky Gubernatorial Race of 2019 between Andy Beshear (D) and Matt Bevin (R).
What is important here is as the data flips on the upper right of the screen, it fails to change on the chiron below.
It's especially clear at the 36:00 mark.
Very interesting that the number of votes that were added to Beshear numbers were taken from Bevin's numbers - How do votes decrease?