WATCH: Garcetti OKs Hollywood dining tent next to restaurant he closed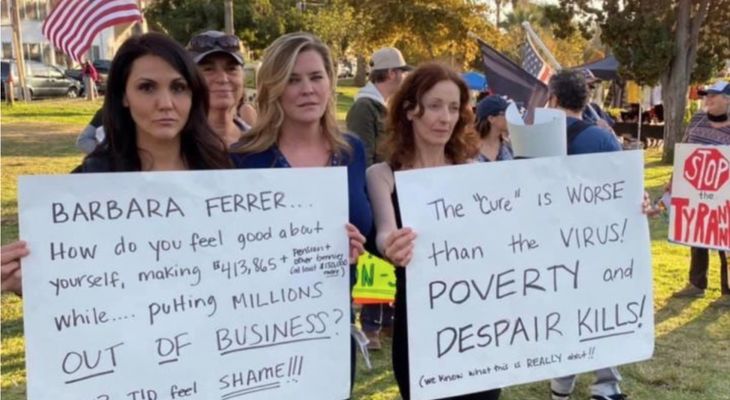 Mayor Garcetti shuts down a bar and grill trying to doing outdoor dining right. The owner is losing everything. And yet hizoner allows a tent catering tent to open next door … for a movie. Just wrong. Wrong.
Bar owner in Los Angeles CA is livid to see that mayor Garcetti has approved an outdoor dining area for a movie company directly across from her outdoor dining area (which was shut down) pic.twitter.com/jkUP2CWg35

— Jake Coco 💙🇺🇸🎶🐻 (@jakecoco) December 4, 2020
Live near Sherman Oaks? You can support the Pineapple Saloon and Grill and its owner Angela on Saturday at a resistance rally.