BLIND ITEM: Gavin's secret sex tape a little more secret now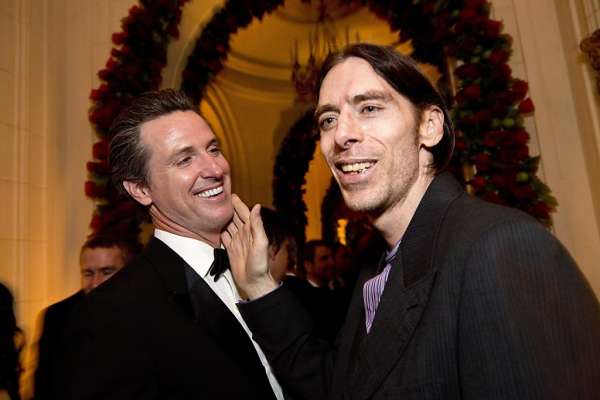 This from Crazy Days and Crazy Nights, the definitive gossip sheet where Hollywood goes to get real Hollywood news.
SATURDAY, DECEMBER 05, 2020
Blind Items Revealed #2
You know this A+ list politician is breathing a little easier knowing that one less person is alive who knows about and has seen his swinging sex tapes.
Gavin Newsom/John Gilbert Getty
More here.
As you may recall, CDAN poked at Newsom last week, revealing that an embarrassing Angelina Jolie encounter that both parties would likely prefer to forget, as hilariously retold by Billie Bob Thorton.