Upcoming Stop The Steal and Lockdown Protests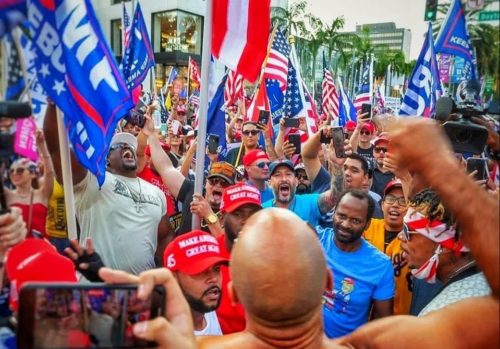 With Facebook, Google, and Twitter memory holing all references to the resistance, Press California finds it hard to scrape details on upcoming rallies. These are on tap. Please share details on others, or websites with calendars, and we'll share. Thanks.
Seal Beach — Stop the Steal and Lockdown
Sat, Dec 19, 10 am
12489 Seal Beach Blvd
Seal Beach
Sacramento — State Capitol Protest
Sat., Dec 19, 12 pm
1315 10th St, Sacramento
Beverly Hills — Freedom Rally
Saturday, Dec 19, 3 pm
9439 S Santa Monica Blvd, Beverly Hills
Every Saturday. More at beverlyhillsfreedomrally.org
Monterey — Trump Rally
Sunday, Dec 20, 2 pm
Window on the Bay Park, Across from Lake El Estero on Del Monte Ave., Monterey
Every Sunday until the Election is certified, there will be a Trump Rally in Monterey. Bring your flags, signs and show support for President Trump.