Christian picture cracks Google's top 20 Easter images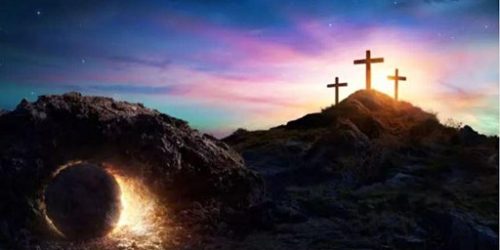 Staff Report
MOUNTAIN VIEW, CA — In what can only be described as a victory for religion in America, a Google image search for the word "Easter" included a result associated with the death and resurrection of Jesus, the true and most important reason for the holiday.
The surprise visual, which shows the three crosses of Golgotha and a nearby illuminated tomb, followed 18 bright and cheerful images of bunnies, colored eggs, baskets with candy, adorable chicks and more bunnies.
"We're glad to see Easter worshippers so honored in their proper place," former President Barack Obama said.
Google declined to comment, but dispatched an engineer to find a more appropriate image number 19, seen below in a screenshot on Holy Saturday.
Note to lefty attorneys: The last two paragraphs are satire. The rest isn't.