VIDEO: Garcetti flashes gang signs at Dodgers opener, roundly booed by fans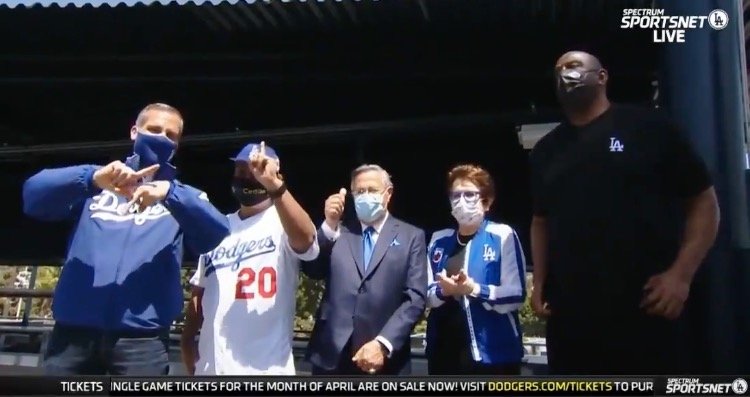 The Los Angeles Dodgers, who played for the first time in a year in front of fans, hosted the Washington Nationals at the Dodgers Stadium on Friday.
Los Angeles Mayor Eric Garcetti, who vowed to shut off water and power to those who broke lockdown orders, was not welcomed by the crowd.
From a Press California reader:
"He was throwing the 'L.A.' two-handed gang sign trying to look all cool, and was being mercilessly booed by fans while he did it. Awesome"
Spaghetti Garcetti should consider becoming an Angels fan.
Eric Garcetti Booed pic.twitter.com/Ymq68tuWq7

— Mad Choriyama (@MadChoriyama) April 9, 2021