VIDEO: Antifa takes on frying pan man, loses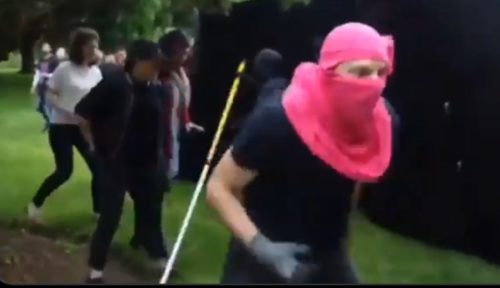 The sounds are impressive, as is the cigarette that never leaves his mouth.
So this happened a year ago in Ontario, but Canada is the California of the north and the video is making the viral rounds again right now.
We couldn't resist placing it in the weekend flashback highlights.
Antifa takes on the frying pan man pic.twitter.com/GA0Z9i1jmj

— RealBFolks✪ (@RealBFolks) April 23, 2021