Nevada wants to have unlimited number of parents on birth certificates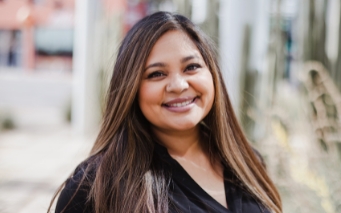 A bill in the Nevada state legislature would strike the term mother and father on birth certificates and authorize an unlimited number of adults to be listed.
"We need to contact the Senate Judiciary Members and urge them to oppose AB 115," the Nevada Family Alliance, a program of Capitol Resource Institute," said in a statement.
"The passing of this bill could bring complicated and dangerous implications for parents across Nevada."
The bill was scheduled to be heard Monday in the Senate Judiciary Committee. It already passed in the Assembly, where it was sponsored by Assemblywoman Cecelia González (see image), a Democrat.
The Pacific Justice Institute, a legal defense organization specializing in the defense of religious freedom and parental rights, opposes the proposed legislation:
"What this Bill does is radically re-define the parent-child relationship to ask the courts to allow a group of adults (three or more) to have a legally recognized parent-child relationship," the Sacramento-based institute wrote in submitted testimony.
"This expanded definition is not in the best interest of the child. The Bill offers no functional
framework in which a court is to apply this expanded definition."