First batch of migrant kids expected at Japanese internment camp site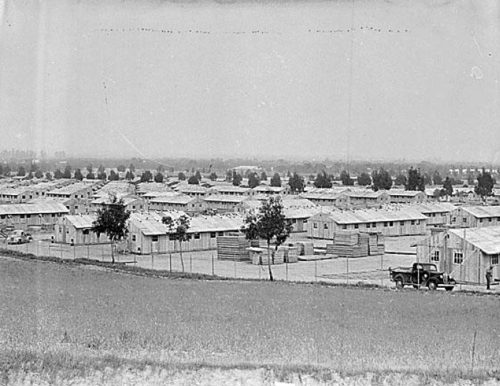 Staff Report
LOS ANGELES — Hundreds of migrant children were to arrive on Saturday at the Los Angeles Fairgrounds, where thousands of Japanese Americans were confined in World War II.
Hours before, nearby Pomona residents took to the streets to protest the Biden administration move to send them there.
Dozens marched through the city, rattling cages and chanting:
"Freedom. Let us free. No more kids in cages. Abolish ICE."
Hilda Solis, Los Angeles County Board of Supervisors chair, announced Friday that the first group of children from border detention facilities would arrive at the fairgrounds, also known as the Pomona Fairplex, this weekend.
Eventually, the number will reach 2,500.
The Biden administration had contacted communities throughout the nation to find space for undocumented children being sheltered in crowded border camps.
The mega-facility in the Pomona is the third in Southern California to serve in that capacity.
In 1942, months after the attack on Pearl Harbor, President Franklin Roosevelt authorized the detention of Japanese Americans, fearing they would be loyal to the emperor of Japan.
The Pomona location was selected as one of the camps. A California Historic Landmark plaque near Fairplex, at around 1099 West McKinley Avenue, Pomona, commemorates the event.
Opened in May 1942, the detention camp had 309 barracks, 8 mess halls, and 36 shower and latrine facilities.
It reached a peak population of more than 5,000 before it closed later in the year.
Most of the internees were transferred to another camp in Wyoming.
Today, the location serves as the Fairplex parking lot. In recent months, it has hosted one of L.A. County's mega Covid-19 vaccination sites.
"Los Angeles County has a responsibility and an opportunity to care for unaccompanied minors coming to the United States," Solis said last month.
"This is not a border crisis – but, instead, it is everyone's crisis."