Calif. bill would limit prison time for robbers, murderers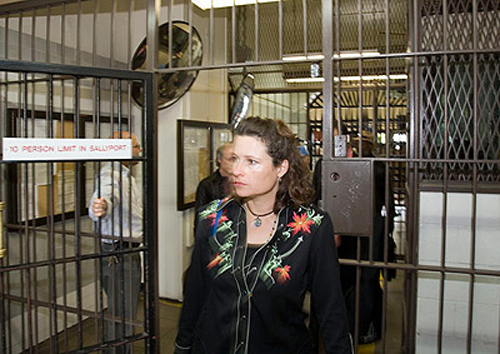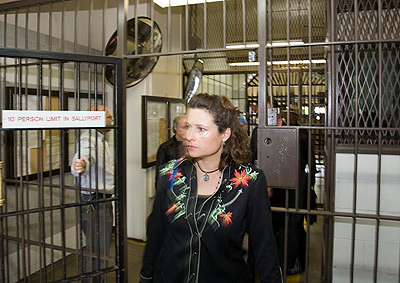 California's approach to crime and punishment is complicated enough that a state watchdog agency once referred to it as a "chaotic labyrinth of laws with no cohesive philosophy or strategy."
The penal code covers thousands of different offenses, each carrying three terms of varying lengths that may be applied depending on mitigating or aggravating circumstances. Convictions for multiple charges can be served concurrently or consecutively, while hundreds of possible enhancements sometimes add more time to an inmate's sentence than the underlying crime.
Lawmakers are moving to change that this month with Senate Bill 1279, which would largely limit the maximum term of imprisonment for felony convictions to twice the length of the base term. California adopted a similar cap in 1976, according to a legislative analysis, but it was ultimately repealed in 1997, after more and more exceptions were added to the law.
Supporters say SB 1279, which is awaiting a vote in the Assembly after passing the Senate in May, will "refine" California's complex approach to sentencing, providing a greater balance between felonies and enhancements. Sen. Steven Bradford, a Gardena Democrat who is carrying the measure, said in a written statement that decades of a "tough on crime" mentality devastated communities of color in the state.
"Until we can prove that longer sentences are an effective deterrent to crime and increase public safety, there is absolutely no reason we should dole out extreme and harsh sentences for all cases, which research has widely proven to disproportionately impact black and brown people," he said.
But law enforcement groups are raising alarm that the bill imposes an arbitrary cap, removing a judge's ability to sentence someone appropriately for their crimes.
Sean Hoffman, director of legislation for the California District Attorneys Association, pointed to the two men who have been charged with 36 counts of involuntary manslaughter for the deaths in the 2016 Ghost Ship warehouse fire in Oakland. They are set to go to trial next year, after a judge rejected a plea deal in which they would have been sentenced to 9 years and 6 years, respectively, in county jail.
If convicted of all 36 counts, the two men face up to 39 years in state prison — a maximum term of four years for the principal offense, and one additional year, or a third of the middle term for involuntary manslaughter, for each of the remaining 35 charges. Under SB 1279, the limit would be 8 years.
"At some point, you will have certain crimes that go unpunished or certain victims who don't receive justice," Hoffman said.
More in the Sacramento Bee