WEINER WARS: Senator uses Covid to advance curious agenda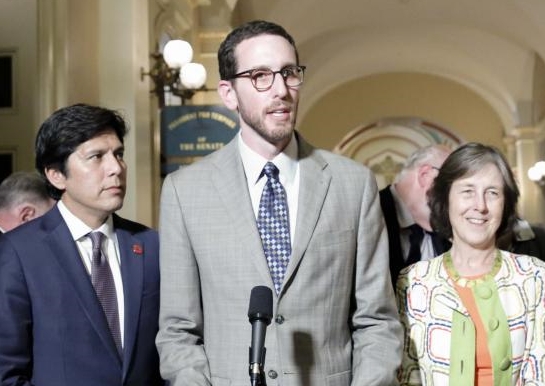 Staff Report
SAN FRANCISCO — While the state of California battles the deadly coronavirus crisis on the medical and economic fronts, Sen. Scott Weiner (D-San Francisco) seems inordinately focused on the political agenda of the LGBT community.
The strategy in some cases has diverted scant resources to minor economic enterprises. In other cases, it could endanger the health of hospital patients.
Weiner is hosting a national town hall at 3 pm PT today to discuss COVID, but focusing only on the LGBTQ community.
"Because rates of cancer, HIV/AIDS, and respiratory issues (due to smoking) are higher in the LGBTQ community, LGBTQ people are likely experiencing greater health impacts," he wrote in an email to his supporters.
Granted, such health concerns are reasonable and should be supported. However, as the crisis obliterates the middle class across middle America and California, Weiner's response in one situation could be described as curiously frivolous.
When San Francisco announced on April 20 it would mandate face masks, what did Weiner do?
"I'm teaming up with San Francisco drag queen legends Sister Roma, Peaches Christ, Bebe Sweetbriar, and Donna Sachet to judge the inaugural Masks Are Fierce quarantine fashion competition!" he wrote in an email.
Californians can't worship Jesus Christ, but Sen. Weiner can party with Peaches Christ.
More troubling, Weiner, who authored a state law decriminalizing the knowing transmission of HIV, now wants to lift national restrictions on gay and bisexual men for plasma donations.
Weeks ago, the FDA relaxed the guidelines, shortening the waiting period for men who have had sex with men to three months to donate blood or plasma. Wiener, in a fiery letter to the FDA, said that was not enough.