UPDATE: Google un-memory holes Press California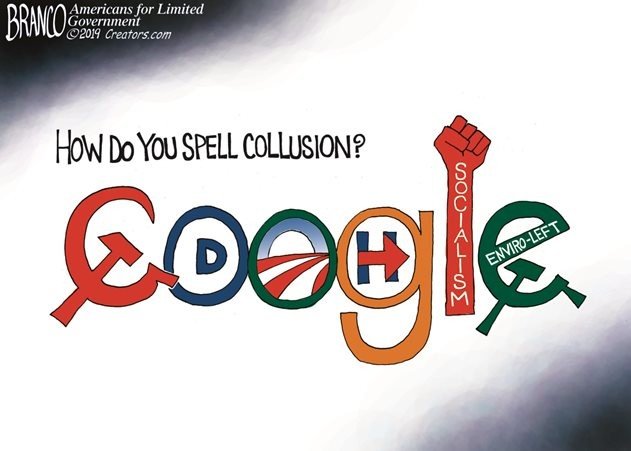 NEWS FLASH: Search results for Press California were restored late this morning. The blackout struck other conservative news site too. Google remains tight-lipped on the matter, but one working theory is the algorithm it uses to scrub conservative news was tweaked too fast and hard, resulting in immediate blowback. Anyway, a big thanks to all for your readership and support. It's going to get crazier. Hold on to your seats.
From the Editor
North Coast, Calif. — For some years I've plied my trade, working hard to share independent news in California, the kind not covered or distributed by the mainstream media monopolies.
The way I see it, even it one is not a Republican, it behooves California to have a strong conservative voice to balance the liberal orthodoxy that rules our state. Think of it like (TRIGGER ALERT: Historical Reference) the Harlem Globetrotters vs. the Washington Generals. No one wants to see the favorites win every game in a massacre. The underdogs need to win every once in awhile for the game to be entertaining.
Villains and heroes
Politics, I'm afraid to say, is a lot like entertainment, complete with teams, colors, uniforms, chants, dreams, nightmares, villains and heros.
Today, I have found out that the "fair competition" has yet again been crippled. Google has removed our site, now reaching above 1.4M page views a year, from its search results.
As of last week, we were at the top result for those seeking "Press California" and among the tops for those seeking information about conservative California.
'Your site did not appear'
As of today, one of my most loyal readers informed me of the following:
"I went to Google this morning as I always do when I'm looking for press California. Your site did not appear."
A quick check confirmed it. We've gone from number one to number zero in a blink of an eye in several basic search categories. One presumed reason? We were starting to win in the Google-sphere, an institution that we in the media view with some trepidation, especially since they memory holed their own motto: Do No Evil.
Coincidentally, the monster of Mountain View removed us the day after we posted a story critical of Sen. Kamala Harris, which brought in a record amount of traffic.
Needless to say, I'm ticked. And all of us who seek alternative and non-orthodox news should be too.
Getting the Schiff Schaff
I don't want to play my violin, but this labor of love is a side hustle that, on a good day, brings in a little pizza money. I do it because it needs to be done and you, fair readers, deserve to have a place to visit, to read, discuss and share, that presents a critical, not cringeworthy, perspective on Newsom, Pelosi, Schiff, Schaaf, Becerra, Garcetti, Breed, whom I respect, and their camp, as well as the dwindling ranks of the loyal opposition in the GOP.
If you are still reading, I would ask that  you consider hitting the tip jar and — more importantly — sharing Press California with your friends AND on your social media, before they complete ban sites like this one. I'll stop there for now.  Thanks for reading.
Your humble scribe,
Richard S.