YouTube may ban California's most popular political satirist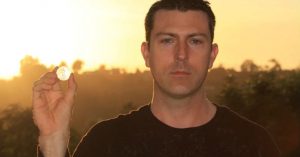 A best-selling political author and commentator based in Los Angeles could be deleted from YouTube after posting a short clip of Kyle Rittenhouse and criticizing Democratic Vice-Presidential candidate Kamala Harris.
Mark Dice, who has 1.6 million YouTube subscribers and millions of weekly video views, warned his audience on Wednesday that his days could be numbered on the Google-owned platform for so-called policy violations, from which liberal commentators seem immune despite posting violent and inflammatory rhetoric.
Should Dice, best known for his hilarious skewering of CNN reporter Brian Stelter and for writing the best-selling book The Liberal Media Industrial Complex, be banned? See his latest video and decide for yourself.