Tulsi Gabbard, citing California fraud, tries to outlaw ballot harvesting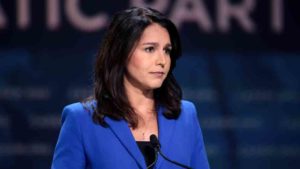 The Democrat from Hawaii, a U.S. veteran best known for daring to call out Hillary Clinton as a fraud and toppling Sen. Kamala Harris' wobbly presidential campaign in a single precision knock out punch in one primary debate (Joe should thank her), has California on her mind again.
Banning ballot harvesting is not a partisan issue. It's been used & abused in states like North Carolina and California & is ripe for fraud.

That's why I intro'd HR8285, the Election Fraud Prevention Act w/ @RodneyDavis - to protect the integrity of our elections & our democracy pic.twitter.com/ltZhaenSVB

— Tulsi Gabbard ???? (@TulsiGabbard) September 18, 2020
Needless to say, Newsom, Pelosi, Padilla, Becerra and others on Team Blue State won't be happy. Good luck, Congresswoman.