Harris hires Bill Clinton bunny babysitter as presumptive chief of staff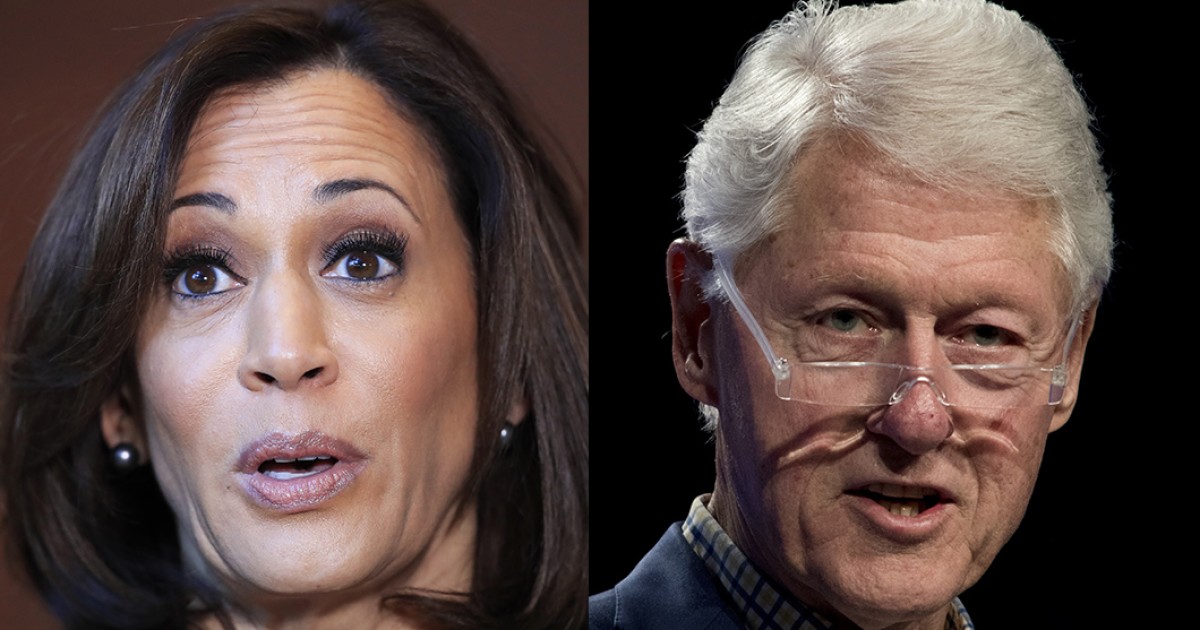 Richard Stenger | PressCalifornia.com
For real West Coast news, check out our home page
Ostensible Vice-President-Elect Kamala Harris selected former President Bill Clinton's long-time assistant Tina Flournoy this week as her chief of staff, according to news reports.
Flournoy, a Georgetown Law graduate and former teachers union secretary, surfaced in the news during the last presidential election cycle, when Hillary Clinton campaign staffers pondered a suspected dalliance by Mr. Clinton with a woman other than his wife.
Podesta Ponders: Who's the Energizer?
Flournoy was among those who chimed in on a 2014 email chain from Hillary Clinton campaign director John Podesta, subject line "Who is the 'Energiser' [sic] who has been Clinton's secret lover?"
The suspected Energizer, identified in the emails and press as Julie McMahon, a New York socialite who made millions using unorthodox divorce strategies against estranged husband Goldman Sachs executive Bill McMahon, denied the allegations.
However, author Ronald Kessler, in his 2014 book, The First Family Detail: Secret Service Agents Reveal the Hidden Lives of the President, which the group was discussing, wrote that the secret service dubbed the mystery mistress the "Energizer,'' after the battery-operated bunny that keeps going, because of her relentless pursuit of the former president.
In the group emails, released by Wikileaks in October 2016, Clinton staffers arrange a phone conference to figure out the identity of the so-called Energizer.
"You're the leader," Podesta writes to Flournoy.
Flournoy Flubs Phone Call
The Podesta clatch waits anxiously for the AWOL Flournoy to call into the phone conference.
Her excuse: "Sorry. I felll [sic] asleep. Can you clall [sic] in now?" she tardily replies.
Other Podesta emails reference a Buzzfeed article titled "Plenty Of Innuendo, But No Hard Evidence Of New Clinton Sex Scandal."
The story, which downplayed documents indicating Mr. Clinton flew numerous times to Jeffery Epstein's so-called "Orgy Island," tries to clear the former President of any wrongdoing in relation to the late sexpot blackmailer.
"Good," Flournoy replied.
Kept Tabs on Clinton Cash
Speaking of money, in another email exchange in February 2015, Flournoy tells Podesta, in a cryptic email that remains unexplained, with the subject line: endowment"
"Foreign govt donors: all the money is in."
Ms. Harris has in recent weeks touted the virtue of transparency. Perhaps she will ask for such from Flournoy on this matter, given the nation's heightened awareness and aversion to non-domestic influences in U.S. politics.
Richard Stenger, a former CNN.com and New York Times Digital journalist, is founder and editor of PressCalifornia.com, California's largest independent news aggregation website. He can be reached at [email protected].