Lt Gov praised student exchange that gave state Fang Fang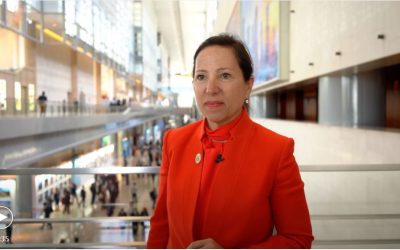 California willing dupe in China propaganda ploy
By Richard Stenger/PressCalifornia.com
For more West Coast news, check out our home page at PressCalifornia.com
Revelations this week that thousands of Communist Chinese Party members had infiltrated major institutions worldwide brought renewed scrutiny to the country's ties with the state of California.
Besides the bombshell that CCP spy Fang Fang had a curiously close relationship with Bay Area Democratic Congressman Eric Swalwell, another development that requires reexamination of California's world diplomacy is Sacramento's commitment to China's Belt and Road program.
"Can anyone please explain to me how Gavin Newsom signed my state up for the #CCPChina Belt & Road Initiative," asked Internet sleuth Eve @myfinewords this week on Twitter. "I can't understand how he has the authority to do that."
The investigative reporter tried without success to get a response from state officials on the matter.
Trump cautious of Belt and Road
The $900 billion program, launched by Chairman Xi Jinping in 2017, was meant to connect Asia with Africa and Europe through ambitious infrastructure programs.
While President Trump, wary of China's motives, distanced the United States from Belt and Road, Governors Brown and Newsom enthusiastically embraced it, committing to a series of environmental partnerships in 2019.
They did so despite a confidential report, published on Dec. 19, 2018 by the New York Times, revealing that China secretly intended to use parts of B&R for military purposes.
Beijing, for its part, launched an aggressive propaganda effort promoting Belt and Road through Chinese media, touting California as a primary partner. For example, regarding a B&R summit, the South China Morning Post on April 25, 2019 gushed:
Kounalakis blind to Beijing's fake green
"Although the US Federal Government has snubbed the Belt and Road Forum in Beijing, representatives from America's most populous State are attending to drum up support for international efforts to tackle climate change.
"California's Lieutenant Governor Eleni Kounalakis said she was attending the event primarily to 'talk about climate change and urge participants to prioritize the issue, and consider how the 'Belt and Road Initiative' can drive positive action for this global threat.'"
While Kounalakis praised Beijing so-called climate remediation efforts, it has been noted that China's rhetoric on curbing pollutants hasn't been matched by reality. Even the South China Morning Post reported on May 19, 2019, that "China's green efforts [were] hit by fake data and corruption."
Nevertheless, Kounalakis' presence at a summit was a PR coup for Beijing, which a CCP propaganda news site, BeltandRoad.news, played up prominently on April 28, 2019.
In her speech, the lieutenant governor praised the communist nation and spoke highly of its student exchange with California.
One in ten UC students from China
"In fact," she noted in her remarks, "nine percent of the students studying in our University of California system are from China. That is nearly one in ten of our students at UC Berkeley, UCLA, UC San Diego, UC Davis, UC San Francisco and the all the other UC campuses combined."
This week, some of those students have been identified as active members of the CCP, including Fang, a Cal Berkeley grad, who targeted numerous California politicians such as mayors and Rep. Swalwell.
Some of the relationships were known to be romantic. Swalwell, who was seen on numerous social occasions with Fang Fang, who worked as a fundraiser for him, has declined to comment on the matter.