REPORT: Gavin Newsom having affair with high-level staffer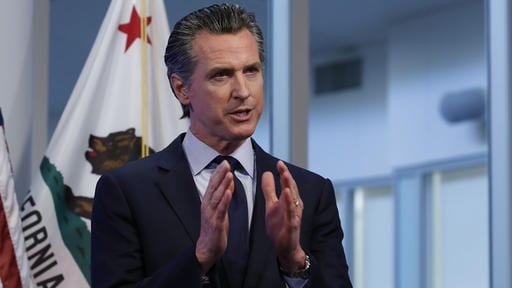 For more independent West Coast news, check out the home page at PressCalifornia.com
High-level sources have indicated that Gov. Gavin Newsom is having a sexual relationship with one of his top aides, a Los Angeles news outlet is reporting.
With California in the throes of the Governor-induced lockdowns and economic chaos, the revelation could sink the hopes of Newsom as he battles a growing recall movement.
Many of Newsom's other employees know about the affair and are prepared to leave the governor's office, sources told the Los Cerritos Community Newspaper.
The Governor, husband to Jennifer Siebel Newsom and father of four children, made major changes to his communications office last week to prepare for the recall campaign, which has submitted enough signatures to force a statewide referendum later this year as to whether Newsom should remain in office.
Among the changes, he expanded the duties of deputy chief of staff Lindsey Cobia, his former deputy campaign manager in 2018.
Also in 2018, Ruby Rippey Gibney confirmed that she was the mystery woman who had an affair with the then divorced Newsom when he served as San Francisco mayor. Gibney, the mayor's appointment secretary, was at the time married to Newsom's good friend and campaign adviser, Alex Tourk.