Kamala Harris debuts bizarre plastic surgery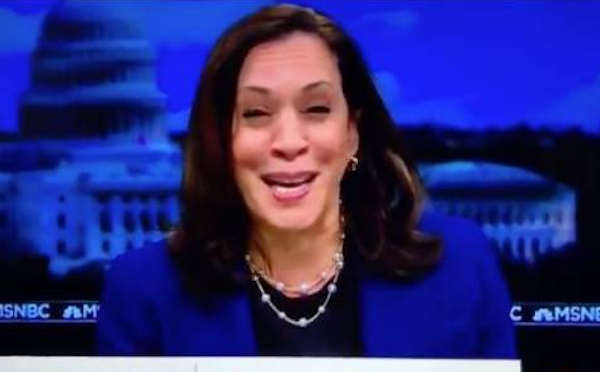 Sen. Kamala Harris generated quite a recent buzz when she appeared on television, leading many viewers to conclude that she had Botox or plastic surgery and teeth work.
The strange facial appearance of the California Democrat and vice-presidential hopeful seemed to stun even Al Sharpton, who hosted her on his weekend MSNBC program.
Harris had a "frozen forehead and bizarre facial expression," wrote one political commentator with BizPacReview.com. "She repeatedly pinched her eyes and made a sinister smile."
The Twitterati was equally unimpressed.
"I need to conduct an investigation into what the hell happened to Kamala Harris face. Botched plastic surgery as she vies for VP slot," remarked one user.
"Is this even you, Kamala? What happened to your eyes and face," asked another.
Other Twitterers rose to her defense.
"Why [is] anyone in general bashing Kamala Harris for Botox or more likely, filler? Every woman in this city and most men have had Botox before or will eventually. Everyone does this," wrote Yoga Bea, who wants to "heal the world with Yoga and Spin. Namaste."
Perhaps done to ramp up her chances to persuade Democratic presidential nominee Joe Biden to select her as his running mate, the botched Botox could instead sink her chances.
Considering Harris's vicious blindside attack in an early debate, Biden may seem more inclined to select another black female candidate from California for the job, the much more even-keeled Rep. Karen Bass (D- Los Angeles).